SUPPLY CHAIN SOLUTIONS
Sell More. Stock Less. See Everything.
Is your Supply Chain built to compete and win?
Our DNA is supplier and item management for sales and margin growth
We get results.
We have thousands of users experiencing:
More sales
Better margins
Reduced Shrink
Higher service levels
More control, less work
MORE INNOVATION, LESS RISK
Looking for innovation, but have a low tolerance for risk? Let ReposiTrak help you squeeze out cost and drive new revenue through supply chain optimization and B2B advanced commerce.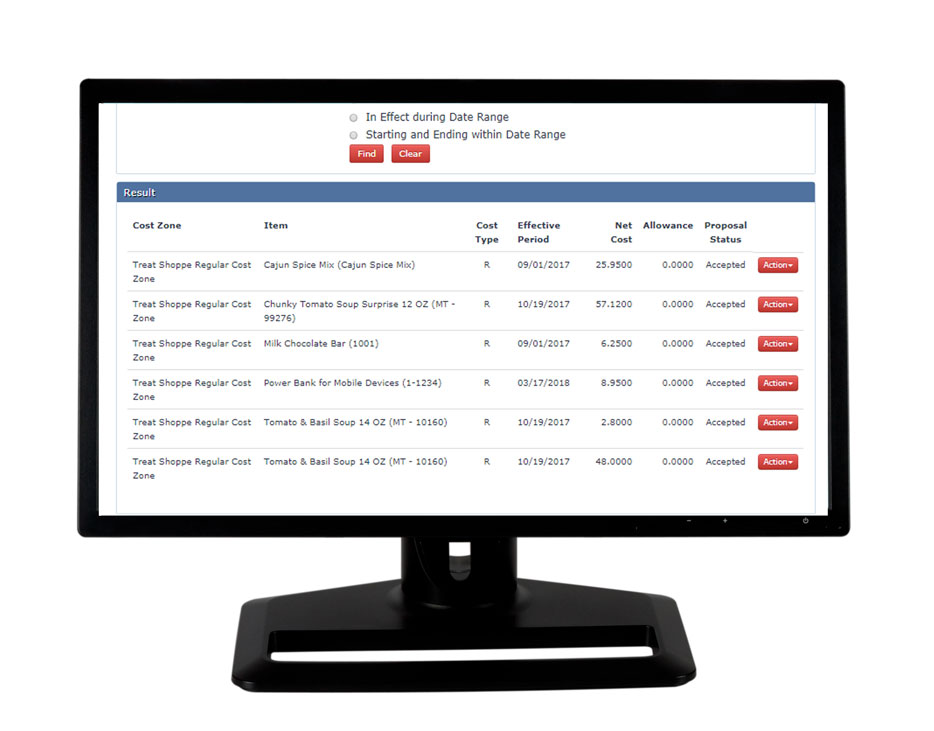 From SBT and Store-level Ordering or Replenishment for DSD vendors to VMI and better Warehouse Ordering for distribution centers, ReposiTrak proven solutions offer the latest innovations integrated on one technology platform.
Whether you're looking to attack an opportunity surgically, or pursue major organizational transformation, you need solutions for operational speed and precision.  We deliver Speed Retail.  Let's talk and we will share a few success stories with you.