ReposiTrak, Inc. is a wholly-owned subsidiary of Park City Group and was originally co-founded with Leavitt Partners, led by Michael Leavitt, former Secretary of Health & Human Services, to address the expected rise in regulatory requirements associated with the Food Safety Modernization Act of 2011 (FSMA).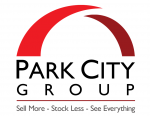 Park City Group (NASDAQ: PCYG) is known for providing customers with unmatched supply chain visibility and solutions that enable them to Sell More, Stock Less & See Everything. For over 18 years, Park City Group has been helping customers with: B2B Vendor Connections, Item & Cost Maintenance, Scan-based Trading, Invoicing from POS or Delivery, Vendor Scorecarding, Reporting & Analytics, Out-Of-Stock & Waste Reporting, and Forecasting & Ordering (Store-level & DC).
Powered by Park City Group's technology, ReposiTrak is now the ONLY platform to offer both compliance and commerce solutions to customers, providing them with a 360 degree view of their suppliers' data to improve supply chain efficiency and reduce risk. All of Park City Group's capabilities are accessible through a cloud-based portal, which comprises the ReposiTrak Speed Retail Platform.
Randy Fields
Chairman  & CEO
Randy Fields is Chairman and CEO of Park City Group (NASDAQ:PCYG) the parent company of ReposiTrak.  Under his insightful leadership, ReposiTrak continues to innovate and provide retailers and their suppliers with solutions all along the supply chain that enable them to sell more, stock less and see everything.
John Merrill
CHIEF FINANCIAL OFFICER
Mr. Merrill has served as Senior Vice President, Finance for the Company since May, 2018. Mr. Merrill has held a variety of financial roles within public and private organizations including United Health Group, Clear Channel, IMG, and Sports Authority. Most recently, Mr. Merrill served as Chief Financial Officer of 360 Touch Advertising from 2016 to 2018, as Chief Financial Officer of Track Group, Inc. (OTCQX: TRCK) from 2014 to 2016, and as a merger and acquisition consultant for UnitedHealth Group (NYSE: UNH) from 2010 to 2014. In addition, Mr. Merrill previously served as Company's Chief Financial Officer and Prescient Applied Intelligence, Inc. (OTCQB:PPID), software-as-a-service acquired by the Company in 2009. Mr. Merrill began his career with KPMG and holds a Bachelors and a Master's in Accounting from the University of South Florida
Ed Clissold
GENERAL COUNSEL, SECRETARY
Mr. Clissold has served as Park City Group's General Counsel since March 2002. Prior to that, he served as General Counsel for Mrs. Fields' Cookies from August 1987 to April 1995 and was also in private practice. Mr. Clissold holds a Bachelors degree in Finance from the University of Utah and a Law Dergree from Brigham Young University.
Joe Meherg
SENIOR VICE PRESIDENT, SALES
Mr. Meherg is a senior executive with over 30 years of experience in building and managing strategic business relationships. As leader of the Account Management team at Park City Group and ReposiTrak, his team deploys solutions to new clients while driving additional initiatives to the current account base. Mr. Meherg always has a focus on sales operations and implementation while driving positive customer satisfaction. Prior work engagements include Plus 3 Alliance, Gartner Greetings, Premier Greetings and American Greetings as well as President of Operations Plus, Inc., a company that supports business needs in the areas of administration, analysis and operations. His experience has allowed him to serve on a number of Boards and Associations. Mr. Meherg holds a B.S. in Business Administration, Operations Management, from the University of West Alabama.
Jozef Jamrich
CHIEF TECHNOLOGY OFFICER
Mr. Jamrich is one of the original architects of Park City Group's cloud-based Universal System Exchange Visibility & Analytics platforms. He is responsible for translating the company strategy into developing solutions such as Scan-based trading, DSD Visibility and Food Safety (ReposiTrak). He has extensive experience in business and ERP system design and implementation as well as systems integration. Mr. Jamrich holds a Master's degree in Computer Technology & Robotics and an MBA from Texas A&M University.
Derek Hannum
SENIOR VICE PRESIDENT, CUSTOMER SUCCESS
Mr. Hannum leads the marketing, training, analytics, and customer success teams. He joined Park City Group in July 2017, bringing over 30 years of sales and marketing experience across a diverse array of industries including automotive, logistics and technology. Derek has led successful sales and marketing teams at Nissan Motor Corporation, Tenneco Automotive, CHEP USA, Empower Software, and Miller Heiman Group. He is a graduate of the Kellogg School of Management at Northwestern University.