Shoppers Won't Tolerate Out-of-Stocks.
Why Should You?
Eliminating out-of-stocks is essential for the nation's food retailers. As online retailers are expanding same-day home delivery of groceries, traditional food retailers risk mass shopper defection to online retailers if products are not on the store shelf for immediate sale.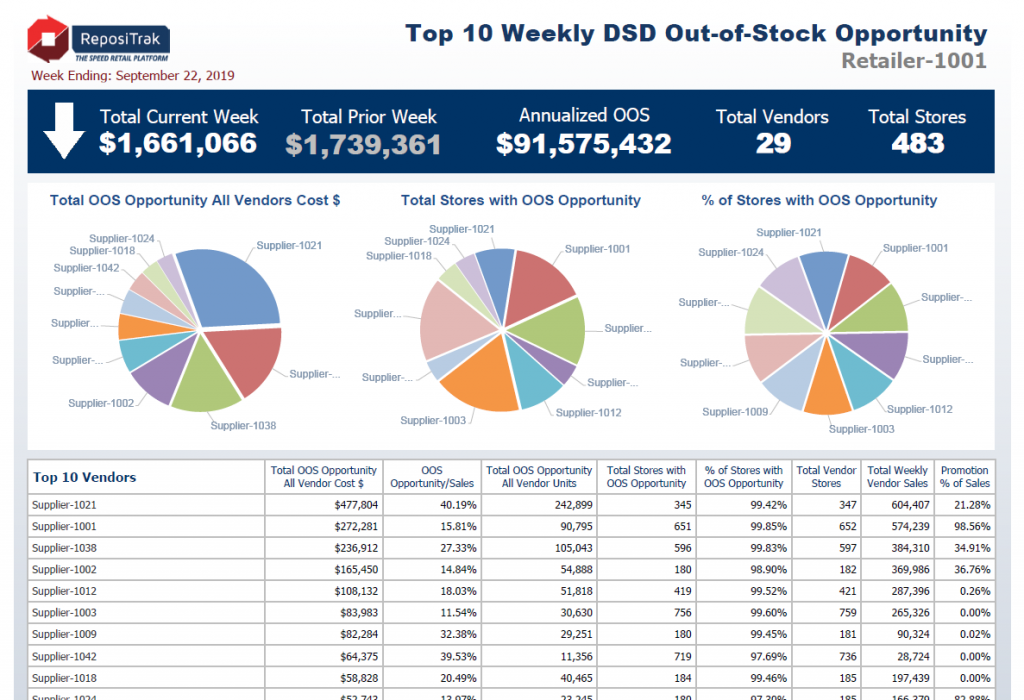 The OOS Management Solution gives suppliers information by store, route and SKU on what products need replenishment to keep store shelves well-stocked.
Our proprietary algorithms analyze store data to produce actionable insights and
we provide consistent follow-up to keep suppliers focused on out-of-stocks.