Date: June 16, 2021
For food products, we accept a wide range of documents to confirm the identity and source of products we buy and sell. This quarter's food fraud prevention update co-presented by Dr. John Spink, director of the Michigan State University (MSU) Food Fraud Prevention Academy, and Dr. Roy Fenoff, a Certified Document Examiner & Professor in the Department of Criminology at The Citadel will dive into the emerging scholarly research of food document fraud and fraudulent communication of authority information in documents.
Learning Objectives:
• Explore the types of food document fraud
• Understand the types of documents are relied upon by the food industry
• Review how document fraud prevention fits into a thorough food fraud prevention strategy
• Learn about three key steps to implement a strategy, beginning with a self-assessment survey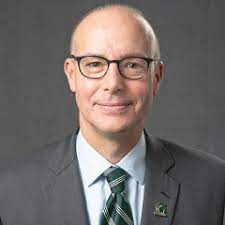 John Spink, PhD
Food Fraud Prevention Academy
Michigan State University
Dr. John Spink is director of the MSU Food Fraud Prevention Academy, which is an interdisciplinary activity focused on detecting and deterring public health and economic threats. The research focus is on policy and strategy starting with criminology and onward through the application of business decision-making and COSO/Enterprise Risk Management.
Dr. Spink's leadership positions include product fraud related activities with "ISO 22000 Food Safety" and "TC292 Security Management/ Fraud Countermeasure," WHO, FAO/UN, GFSI Food Fraud Think Tank and U.S. Pharmacopeia (USP). Global activities include engagements with the European Commission, INTERPOL/ Europol Operation Opson, New Zealand MPI, Codex Alimentarius, WHO/FAO, and served as Advisor on Food Fraud to the Chinese National Center for Food Safety Risk Assessment (CFSA).
Dr. Spink previously was an assistant professor in the School of Criminal Justice in the College of Social Science at MSU. His 2009 packaging PhD research within the College of Agriculture and Natural Resources at MSU was on anti-counterfeit strategies. While conducting his research and outreach he has a full teaching load with graduate courses such as Packaging for Food Safety, Anti-Counterfeiting and Product Protection, Quantifying Food Risk, and Food Fraud Prevention. He is widely published in leading academic journals with important works such as "Defining the Public Health Threat of Food Fraud," "Defining the Types of Counterfeiters, Counterfeiting, and Offender Organizations," and "Introduction of the Food Fraud Initial Screening Method (FFIS)." Outreach includes a series of food related free, online courses presented in a free Massive Open Online Course (MOOC) format. For more information, please click here.
Read more...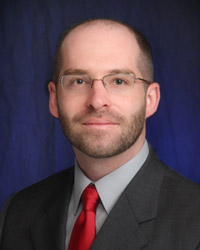 Roy Fenoff, PhD 
Certified Document Examiner & Professor
Department of Criminology at The Citadel
Dr. Roy Fenoff is an Assistant Professor in the Department of Criminal Justice at The Citadel. He provides expert scientific advice and forensic examinations for individuals, businesses, law enforcement, and law firms throughout the United States and overseas.
He completed his doctoral degree in Criminal Justice from MSU where he specialized in Counterfeiting, Forgery, Fraud, and Forensic Science. At MSU, he was a research associate with the prestigious and internationally recognized MSU Center for Anti-Counterfeiting and Product Protection (A-CAPP). He also holds advanced degrees in Medical and Veterinary Entomology, Anti-Counterfeiting Strategy, Product Protection Criminology and Forensic Document Examination as well as undergrad degrees in Entomology and Criminal Justice.
As an expert document examiner and seasoned scientist, he specializes in matters related to forgery, fraud, identity theft, anonymous handwriting, and questioned documents. He is a trusted consultant regarding handwriting identification and is often called upon as an expert witness. Additional information about Dr. Fenoff and his services can be found here.
Read more...