Date: November 4, 2021
During this complimentary webinar, Jennifer Crandall, CEO & Founder of Safe Food En Route, LLC will provide an up-to-the-minute review of the Food Safety Modernization Act (FSMA) along with an overview of required documents that are often requested by retailers and/or suppliers to meet their FSMA requirements including the Foreign Supplier Verification Program (FSVP) rule and the upcoming FSMA 204 rules.
Areas covered in the webinar will include:
Obstacles collecting supplier documents
Successful ways to overcome these hiccups
Benefit of digital data
FSMA 204 traceability communication challenge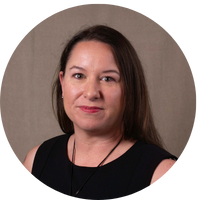 Jennifer Crandall
Founder & CEO
Safe Food En Route, LLC
Crandall founded Safe Food En Route LLC in 2018 after spending 20 years in the food industry in manufacturing facilities and most recently, 12 years in the corporate food technology and sourcing departments at one of the largest grocery retailers in the world. She founded Safe Food En Route to assist companies with FSVP compliance.
Crandall and her team of experts have well over 100 years of experience in the quality assurance and food safety industries and work together to educate and improve the food and dietary supplement supply chain by assisting small and medium sized companies with meeting the new FSMA regulatory requirements.
To learn more visit Safe Food En Route LLC.