Date: March 17, 2021
The focus of food fraud prevention has evolved through the years from operational to tactical, and now, to very strategic. With this the case, Dr. John Spink, director of the Food Fraud Initiative at Michigan State University, will present the tenth segment of our Food Fraud Trends Update webinar series, which will focus on the shifting and evolving requirement for expertise. During this complimentary webinar, Dr. Spink will discuss what quality and safety managers need to be prepared for with the next wave of food fraud prevention, which includes clearly defined disciplines, extensive training resources, clear compliance requirements and the ability to share best practices.
Dr. Spink will also explore the strategic evolution of food fraud protection during the presentation, which will also review current standard operating systems and harmonized calibration systems that help quality and safety professionals define how to start and how much is enough.
Learning objectives:
Review the evolution of food fraud prevention that has led to the present strategic approach.
What the next wave of food fraud prevention means for quality and safety professionals.
Evaluate key standard operating procedures for food fraud control and prevention.
Five ways to assess standard operating systems and harmonized calibration systems.
Meet the Speaker: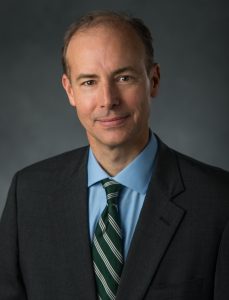 Dr. John Spink
Director of the Food Fraud Initiative at Michigan State University (USA)
Dr. John Spink is director of Michigan State University's Food Fraud Initiative, which is an interdisciplinary activity focused on detecting and deterring public health and economic threats. The research focus is on policy and strategy starting with criminology and onward through the application of business decision-making and COSO/Enterprise Risk Management.
Dr. Spink's leadership positions include product fraud related activities with "ISO 22000 Food Safety" and "TC292 Security Management/ Fraud Countermeasure," WHO, FAO/UN, GFSI Food Fraud Think Tank and U.S. Pharmacopeia (USP). Global activities include engagements with the European Commission, INTERPOL/ Europol Operation Opson, New Zealand MPI, Codex Alimentarius, WHO/FAO, and served as Advisor on Food Fraud to the Chinese National Center for Food Safety Risk Assessment (CFSA).
Dr. Spink previously was an assistant professor in the School of Criminal Justice in the College of Social Science at MSU. His 2009 packaging PhD research within the College of Agriculture and Natural Resources at MSU was on anti-counterfeit strategies. While conducting his research and outreach he has a full teaching load with graduate courses such as Packaging for Food Safety, Anti-Counterfeiting and Product Protection, Quantifying Food Risk, and Food Fraud Prevention. He is widely published in leading academic journals with important works such as "Defining the Public Health Threat of Food Fraud," "Defining the Types of Counterfeiters, Counterfeiting, and Offender Organizations," and "Introduction of the Food Fraud Initial Screening Method (FFIS)." Outreach includes a series of food related free, online courses presented in a free Massive Open Online Course (MOOC) format. For more information, please click here.