Date: July 20, 2021
Join Shawn Stevens, food industry legal consultant to gain actionable insights on what you can do to improve your food safety program and protect your brand. The webinar will dive into the emerging trends in recalls, FDA inspections, traceability and emerging food risks.
Learning objectives:
New and emerging trends in recalls and FDA facility inspections
How FDA's proposed Traceability Rule may impact your business
Best ways to protect your company from new and emerging food safety risks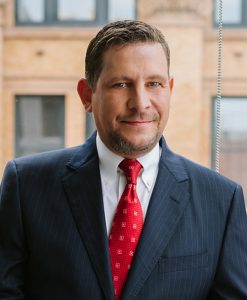 Shawn Stevens
Food Safety Consultant and Lawyer
Founder, Food Industry Counsel
Shawn Stevens, a food safety consultant and lawyer, is the founding member of Food Industry Counsel LLC, the only law firm in the U.S. that represents the food industry exclusively.
Mr. Stevens works closely throughout the U.S. and abroad with food industry clients (including the world's largest growers, processors, restaurant chains, distributors and grocers) helping them protect their brand by complying with FDA and USDA food safety regulations, reducing food safety risk, managing recalls, and defending high-profile food safety cases.
Mr. Stevens also speaks regularly to national and international audiences on a wide variety of emerging scientific, regulatory and legal food safety trends, and authors food safety columns for Meatingplace, the National Provisioner and Food Quality Magazine.
Additional information about Mr. Stevens' food safety legal and consulting practice can be found at Food Industry Counsel LLC.
Read more...