Fourth Generation Food Company Chooses ReposiTrak to Automate Corporate and Facility Level Compliance of Its Vast Supplier Network, Reducing Risk and Protecting Its Customers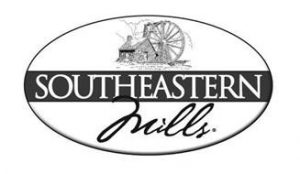 Salt Lake City | March 21, 2018 – ReposiTrak, Inc., the world's only company with a sourcing, compliance management and advanced commerce platform for retailing, today announced that Southeastern Mills is adopting the ReposiTrak Compliance Management System to automate and enforce stringent compliance at both corporate and facility levels of all 300 suppliers in their network.  Southeastern Mills is a fourth-generation food company headquartered in Rome, Georgia. The company offers texture and flavor solutions for other food companies and restaurants, as well as nationally distributed consumer brands, including Better Than Boullion©, the #1 food base in the US and The Original Louisiana Hot Sauce™.
"Managing compliance before was extremely unmanageable and near impossible to keep track of with so many suppliers in our network," said Kitty Walton, Corporate Food Safety Manager for Southeastern Mills. "ReposiTrak was the clear choice since it is very easy to use and helps us ensure not only the safety of our consumers, but also greatly reduce our own risk as a brand."
"Many brands are recognizing that the ReposiTrak platform is an extremely cost-effective risk management solution that saves them time and streamlines the entire compliance process," said Randall K. Fields, Chairman and CEO of Park City Group. "Being proactive with food safety is paramount to protecting customers, so we are happy to provide the innovative technology Southeastern Mills requires to ensure greater food safety compliance and deliver consistently higher quality products to their consumers."
ReposiTrak, a wholly owned subsidiary of Park City Group (NASDAQ: PCYG), helps retailers control risk, reduce supply chain expense and grow sales via a unique technology solution platform. From new supplier discovery, vetting and onboarding using ReposiTrak MarketPlace, to risk mitigation via automated compliance management solutions, as well as a suite of advanced commerce solutions including scan-based trading and automated ordering, ReposiTrak helps retailers grow market share and increase their competitiveness in today's dynamic retail environment.
About ReposiTrak®
ReposiTrak, Inc. is a wholly-owned subsidiary of Park City Group (NASDAQ:PCYG) and was co-founded with Leavitt Partners. ReposiTrak® provides food retailers and suppliers with a robust solution to help them protect their brands and remain in compliance with regulatory requirements.  Additionally, ReposiTrak enables traceability as products and their ingredients move between trading partners and now helps customers source new compliant suppliers and drive sales through MarketPlace.  More information is available at www.repositrak.com.
About Park City Group
Park City Group (PCYG) is a Software-as-a-Service ("SaaS") provider that brings unique visibility to the consumer goods supply chain, delivering actionable information to ensure products are available when and where consumers demand them, helping retailers and suppliers to 'Sell More, Stock Less, and See Everything'. Park City Group's technology also assists all participants in the food and drug supply chains to comply with food and drug safety regulations through the Company's ReposiTrak subsidiary. More information is available at www.parkcitygroup.com.
Media Contact | Ronald Margulis | RAM Communications | +1 908.272.3930 | ron@rampr.com
Investor Contact |  Todd Mitchell | Park City Group CFO | +1 435.645.2216 | ir@parkcitygroup.com