Jack Mannix Joins ReposiTrak Bringing More Than 20 Years of Experience to the Team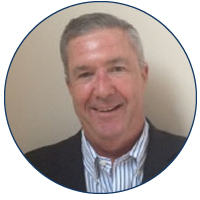 Salt Lake City, October 4, 2018 – ReposiTrak, Inc., the industry leader in compliance, food safety and risk management for the retail supply chain, is pleased to announce that Jack Mannix, a leader in the retail, consumer package goods and life sciences industries, has joined the growing team.
Mannix joins the team under Elizabeth Maly, VP of Sales, and is responsible for helping clients understand ReposiTrak's technology and the importance of compliance and reducing the client's brand risk.
"Due to recent regulatory changes, such as Prop 65 in California, the demand for technology software to mitigate risk has increased," said Elizabeth Maly, VP of Sales, ReposiTrak. "With his experience and direction, we look forward to serving our growing client base to help ensure compliance amidst changes in the government regulatory requirements."
Mannix has 20 years of experience in compliance and software solutions. His experience includes helping major retail companies solve issues and grow their business such as strategic tracking systems with global pharmaceutical companies. He has successfully served sales teams with ViaLink (previously acquired by Park City Group, parent-owner of ReposiTrak), Retail Solutions (RSI), GXS, and SupplyScape among other respected Consumer Package Goods Services companies.
"As a previous ViaLink employee, it is like coming home," said Mannix. "While joining the ReposiTrak team and partnering with a well-respected, industry-leading product to protect businesses from potential brand, financial and regulatory risk, I look forward to helping businesses improve their supply chain and grow their business."
ReposiTrak's Compliance & Risk Management Solution completely automates compliance documentation at corporate, facility and item levels, and streamlines the retailer's supplier approval process, eliminating tedious and time-consuming paperwork and protect businesses from the risk of incurring Proposition 65 violations and settlement fees.
The Compliance & Risk Management suite includes the food safety and compliance solutions that have become a respected and trusted cornerstone of the ReposiTrak brand. With more than 250,000 connection points in the supply chain and endorsements of leading trade groups such as FMI, ROFDA and GMDC, ReposiTrak is the clear industry standard for food safety and compliance management.
The ReposiTrak Speed Retail Platform drives growth and supports all supply and demand chain activities for retailers and their trading partners, consisting of three product families; Compliance & Risk Management, Supply Chain Solutions, and MarketPlace Sourcing and B2B Commerce. Delivered via one technology platform, all the applications are mutually reinforcing and work synergistically to create value and positive impact across the entire enterprise.
About Park City Group and ReposiTrak®
Park City Group is a Software-as-a-Service ("SaaS") provider that brings visibility to the consumer goods supply chain through its ReposiTrak, Inc. subsidiary. ReposiTrak is The Speed Retail Platform, with three product families; Compliance & Risk Management, Supply Chain Solutions, and MarketPlace Sourcing and B2B Commerce. The platform provides retailers and suppliers with a robust solution suite to help enhance operational control and increase sales, while enabling them to protect their brands, reduce risk and remain in compliance with regulatory requirements. More information is available at www.parkcitygroup.com and at www.repositrak.com.