ReposiTrak Webinar on October 17, 2018 at 1 p.m. EST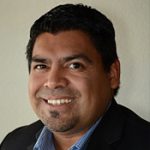 Salt Lake City, October 11, 2018 – ReposiTrak, Inc., the industry leader in compliance, food safety and risk management for the retail supply chain, is partnering with Quality Safe Process Solutions (QSPS Consulting) to provide a webinar on October 17, 2018 at 1 p.m. EST. The session will be lead by Carlos Romero, President/Owner of QSPS Consulting, who will review the key components of supplier audit readiness, the importance of compliance for sanitary transportation and some tools and resources that could benefit suppliers by taking proactive measures.
The complimentary webinar will provide food and beverage manufacturing facilities an overview of what to expect in 2019 for GFSI compliance, how to write compliance plans and what to look for during audit readiness planning. The webinar is open to anyone; registration is available at www.repositrak.com/events.
"QSPS is a great partner of ReposiTrak and during this webinar, Carlos, will provide real-world implementable action items for our clients for their GFSI compliance HACCP plans and standard operating procedures," said Randy Fields, CEO, ReposiTrak.
"We are happy to be given the opportunity to provide ReposiTrak's clients with important insights into becoming audit ready and ultimately allowing suppliers to provide cleaner and safer food and beverage manufacturing facilities for consumers," said Carlos Romero, President, QSPS Consulting.
About Park City Group and ReposiTrak®
Park City Group (NASDAQ: PCYG) is a Software-as-a-Service ("SaaS") provider that brings visibility to the consumer goods supply chain through its ReposiTrak, Inc. subsidiary. ReposiTrak is The Speed Retail Platform, with three product families; Compliance & Risk Management, Supply Chain Solutions, and MarketPlace Sourcing and B2B Commerce. The platform provides retailers and suppliers with a robust solution suite to help enhance operational control and increase sales, while enabling them to protect their brands, reduce risk and remain in compliance with regulatory requirements. More information is available at www.parkcitygroup.com and at www.repositrak.com.