Upscale Food Market Chain Implements ReposiTrak SBT Solution to Help Reduce Out of Stocks, Lower Costs, Increase Sales and Gain Greater Insight into Product Performance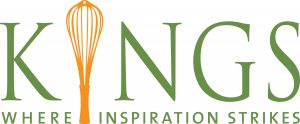 Salt Lake City | April 25, 2018 – ReposiTrak, Inc., the world's only company with a sourcing, compliance management and advanced commerce platform for retailing, today announced that Kings Food Markets has selected the ReposiTrak Scan-based Trading solution to support their commitment to delivering the finest produce and products to the communities they serve. The ReposiTrak Scan-based Trading solution provides retailers with multiple benefits, including greater efficiencies in DSD receiving, reduced out of stocks, lower operating expenses, no-hassle payments and increased sales of 3%-10% through greater visibility to product performance.
Founded in 1936, Kings Food Markets is dedicated to establishing enduring relationships with local farms and sourcing the very best in quality, taste and variety. Kings operates 25 stores throughout New Jersey, New York and Connecticut, all seamlessly integrated with the local culture. Because of their ongoing commitment to providing quality food options to their customers, the Daily Meal recently named Kings Food Markets the "Best Grocery Store in the State of New Jersey."
"Our top priority is to provide the highest quality of products to our customers, so when the group at ReposiTrak made us rethink how we were managing our in-store stock, we realized we needed a tool that would provide us with all the necessary data required to achieve that goal," said Arthur Goncalves, Vice President of Center Store at Kings Food Markets. "With our adoption of this SBT solution, we look forward to leveraging real-time visibility into store-level data for every item that we provide our customers."
"Costs decrease when retailers and their DSD suppliers can accurately see product movement and collaborate to drive efficiencies and build revenues," said Randall Fields, CEO of Park City Group.  "We're proud to help Kings Food Markets provide fresher products for their shoppers, which all but guarantees higher sales."
ReposiTrak, a wholly owned subsidiary of Park City Group (NASDAQ: PCYG), helps retailers control risk, reduce supply chain expense and grow sales via a unique technology solution platform. From new supplier discovery, vetting and onboarding using ReposiTrak MarketPlace, to risk mitigation via automated compliance management solutions, as well as a suite of advanced commerce solutions including scan-based trading and automated ordering, ReposiTrak helps retailers grow market share and increase their competitiveness in today's dynamic retail environment.
About Kings Food Markets
An upscale gourmet food market chain serving customers throughout New Jersey, New York and Connecticut, Kings provides a unique shopping experience paired with the highest quality foods. From locally sourced, organically grown produce to hand-selected cheeses from over 20 countries, Kings seeks to bring exceptional gourmet items to shoppers in all of the company's locations. Kings has its own line of products, offering customers everyday essentials and specialty goods that focus on quality and innovation. The in-store experience is enhanced by Kings' associates, all of whom are passionate about food and eager to help customers create the perfect meal. Recently, Kings has started offering grocery delivery in select areas where Instacart serves to provide Kings customers delivery in as little as one hour. Kings is based in Parsippany, N.J., with 25 stores serving the region. For more information, visit www.kingsfoodmarkets.com. Shoppers can also find Kings on Facebook (www.facebook.com/kingsfoodmarkets), Twitter (www.twitter.com/kingsfoodmkts) and Instagram (www.instagram.com/kingsfoodmarket).
About ReposiTrak®
ReposiTrak, Inc. is a wholly-owned subsidiary of Park City Group (NASDAQ:PCYG) and was co-founded with Leavitt Partners. ReposiTrak® provides food retailers and suppliers with a robust solution to help them protect their brands and remain in compliance with regulatory requirements.  Additionally, ReposiTrak enables traceability as products and their ingredients move between trading partners and now helps customers source new compliant suppliers and drive sales through MarketPlace.  More information is available at www.repositrak.com
About Park City Group
Park City Group (PCYG) is a Software-as-a-Service ("SaaS") provider that brings unique visibility to the consumer goods supply chain, delivering actionable information to ensure products are available when and where consumers demand them, helping retailers and suppliers to 'Sell More, Stock Less, and See Everything'. Park City Group's technology also assists all participants in the food and drug supply chains to comply with food and drug safety regulations through the Company's ReposiTrak subsidiary. More information is available at www.parkcitygroup.com.
Media Contact | Ronald Margulis | RAM Communications | +1 908.272.3930 | ron@rampr.com
Investor Contact |  Todd Mitchell | Park City Group CFO | +1 435.645.2216 | ir@parkcitygroup.com