California-based Cheesemaker Selects Industry Leaders in Compliance and Risk Management to Streamline and Automate Its Food Safety Compliance Process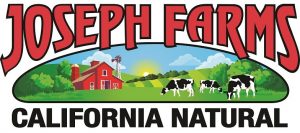 Salt Lake City, August 22, 2018 – ReposiTrak, Inc., the industry leader in compliance, food safety and risk management for the retail supply chain, announces Joseph Gallo Farms, maker of Joseph Farms Cheese, is deploying the ReposiTrak Compliance & Risk Management Solution. The move will help the dairy company ensure food safety and automate compliance at corporate, facility and item levels, and streamline the entire supplier approval process, eliminating resource-consuming paperwork for the company.
Based in Atwater, CA and founded in 1946 by Joseph Gallo, Joseph Gallo Farms is a leading cheesemaker and QCS Purchasing member with hundreds of suppliers.
"We needed a better way to manage our supplier compliance program and saw the value ReposiTrak was delivering to many other California retailers and suppliers. Combined with their easy-to-use, market leading solution, it made them the distinct choice for our own compliance management needs," said Mark Dahlstrom, Vice President of Business Development for Joseph Gallo Farms. "Food safety compliance is the highest priority for Joseph Gallo Farms. We work hard to protect our brand and, more importantly, protect our consumers and their safety."
The Compliance & Risk Management suite includes the food safety and compliance solutions that have become respected and trusted cornerstones of the ReposiTrak brand. With more than 250,000 connection points in the supply chain and endorsements of leading trade groups such as FMI, ROFDA and GMDC, ReposiTrak is the industry standard for food safety and compliance management.
"Our pioneering technology is widely known in the industry as the premier solution for compliance and risk management because of its ease of use," said Randy Fields, Chairman and CEO of ReposiTrak. "Equally important, our dynamic customer success team does the heavy lifting for companies, allowing them to focus on growing their businesses."
The ReposiTrak Speed Retail Platform drives growth and supports all supply and demand chain activities for retailers and their trading partners, consisting of three product families; Compliance & Risk Management, Supply Chain Solutions, and MarketPlace Sourcing and B2B Commerce. Delivered via one technology platform, all the applications are mutually reinforcing and work synergistically to create value and positive impact across the entire enterprise.
About Park City Group and ReposiTrak®
Park City Group (NASDAQ: PCYG) is a Software-as-a-Service ("SaaS") provider that brings visibility to the consumer goods supply chain through its ReposiTrak, Inc. subsidiary. ReposiTrak is The Speed Retail Platform, with three product families; Compliance & Risk Management, Supply Chain Solutions, and MarketPlace Sourcing and B2B Commerce. The platform provides retailers and suppliers with a robust solution suite to help enhance operational control and increase sales, while enabling them to protect their brands, reduce risk and remain in compliance with regulatory requirements. More information is available at www.parkcitygroup.com and at www.repositrak.com.
About Joseph Gallo Farms
Joseph Gallo Farms, a family-owned, fully-integrated farming, dairy and cheese producing enterprise, is the first (and longest standing) cheese producer to be granted government approval to label its products with No Artificial Hormones. It is their guarantee that their cows are never treated with any artificial hormones (including rBST/rBGH)