'Ugly' Produce Company Implements Industry Leading Solution for Food Safety Compliance to Support Continued Growth and Focus on the Business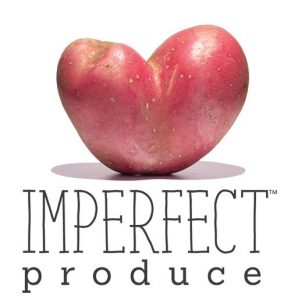 Salt Lake City | July 5, 2018 –ReposiTrak, Inc., the industry leader in compliance, food safety and risk management for the retail supply chain, announces Imperfect Produce is deploying the ReposiTrak Compliance Management Solution to eliminate the administrative burden and other challenges associated with managing supplier compliance. Imperfect Produce's supplier base is rapidly growing and the business is expanding beyond produce, which ultimately drove the decision to implement an automated compliance program immediately.
Based in San Francisco, Imperfect Produce fights food waste by finding a home for 'ugly' produce, identified as high quality produce that may be discarded due to its appearance. The company sources the fruits and vegetables directly from farms and delivers it to customers' doors for 30-50 percent less than grocery store prices, helping build a more sustainable and effective food supply chain.
"We were spending countless hours managing tedious paperwork, making calls and sending endless emails to make sure our suppliers are compliant and keep everything updated. Since our supplier network is growing so fast, this entire process can be all-consuming," said Edward O'Malley, Vice President of Supply for Imperfect Produce. "We knew that ReposiTrak owns the leading solution for compliance and risk management that can scale with our growing business, which is why we confidently made our decision knowing we're going with the best."
O'Malley adds, "Their customer success team does the work for us and makes all the follow-up calls and emails to our suppliers to make sure we're getting the required documentation we need for compliance. Knowing they're behind-the-scenes heavy lifting is a huge relief and allows us to focus on our expanding business."
The Compliance & Risk Management suite includes the food safety and compliance solutions that have become a respected and trusted cornerstone of the ReposiTrak brand. With more than 250,000 connection points in the supply chain and endorsements of leading trade groups such as FMI, ROFDA and GMDC, ReposiTrak is the clear industry standard for food safety and compliance management.
"We're thrilled to help Imperfect Produce manage compliance for their growing supplier base," said Randy Fields, Chairman and CEO of ReposiTrak. "Our active management approach enables them to focus on their burgeoning business, while offering us a unique opportunity to help support the great efforts they're making in creating a more sustainable food ecosystem."
Fields adds, "Our customer success team is our 'secret sauce' that sets us apart in the industry, producing real results and taking the capabilities of our powerful technology to another level."
The ReposiTrak Speed Retail Platform, consisting of three product families; Compliance & Risk Management, Supply Chain Solutions, and MarketPlace Sourcing and B2B Commerce, drives growth and supports all supply and demand chain activities for retailers and their trading partners. Delivered via one technology platform, all the applications are mutually reinforcing and work synergistically to create value and positive impact across the entire enterprise.
About Park City Group and ReposiTrak®
Park City Group (NASDAQ: PCYG) is a Software-as-a-Service ("SaaS") provider that brings visibility to the consumer goods supply chain through its ReposiTrak, Inc. subsidiary. ReposiTrak is The Speed Retail Platform, with three product families; Compliance & Risk Management, Supply Chain Solutions, and MarketPlace Sourcing and B2B Commerce. The platform provides retailers and suppliers with a robust solution suite to help enhance operational control and increase sales, while enabling them to protect their brands, reduce risk and remain in compliance with regulatory requirements. More information is available at www.parkcitygroup.com and at www.repositrak.com.