ReposiTrak provides attendees at Health Beauty Wellness Conference with valuable post-conference business development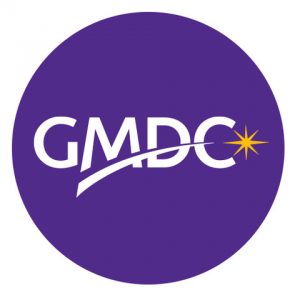 Salt Lake City, September 20, 2018 – ReposiTrak, Inc., the industry leader in compliance, food safety and risk management for the retail supply chain, continued its support of the successful rollout of GMDC MarketPlace at the Global Market Development Center (GMDC) Healthy Beauty Wellness (HBW) conference in Orlando, Fla. this past week. The conference exceeded expectations in connecting retail and wholesale merchandising professionals with existing and new trade partners for both strategic and tactical meetings. Both buyers and suppliers benefited from the deepened software and trading partner relationships that GMDC MarketPlace delivers.
"The ReposiTrak partnership with GMDC is benefitting ever more retailers as they look to offer their customers innovative new products across the spectrum of general merchandise, including health, beauty and wellness," said Randy Fields, CEO of ReposiTrak. "The GMDC MarketPlace allows more buyers and sellers to connect and conduct trading on an easy-to-use and secure B2B e-commerce platform."
The HBW Conference is an opportunity for retailers and wholesalers to discover the latest products and trends and for suppliers and service/solution companies to introduce new products, solutions and insights to the market. Attendees had the opportunity to learn the latest consumer, industry and retail trends at business sessions, workshops, immersion events, and unique business-to-business meetings between decision makers.
"We are leveraging the power of GMDC MarketPlace and its digital solutions to connect our members – both merchants and manufacturers," said Patrick Spear, president and CEO of GMDC. "As a retail-owned association, fueled by a strategic partnership with ReposiTrak, it is our mission to amplify and create a seamless, year-round connection for buyers to suppliers and their products. Buyers can search the GMDC MarketPlace anytime and discover new products, line extensions and catch up on the latest trends. We see the MarketPlace becoming an indispensable tool for our members to expand assortments to meet the evolving tastes of consumers."
GMDC MarketPlace enhances the product discovery process and improve trading partner collaboration for all channels, and helps GMDC members reduce regulatory, financial and brand risk by providing access to pre-qualified suppliers. GMDC members also have access to ReposiTrak's Compliance Management application, which helps them automate the collection and management of required documentation from supply chain partners.
About GMDC
Global Market Development Center (GMDC) energizes members and the marketplace by advancing a culture of Connect-Collaborate-Create-Commerce. As the leading GM and HBW trade association, GMDC is dedicated to serving its ecosystem of more than 600 General Merchandise and Health Beauty Wellness retailers, wholesalers, suppliers and service/solution member companies by enabling consumer-facing innovation and retail reimagined. GMDC's combined member volume represents more than 125,000 retail outlets and more than $500 billion in sales. To learn more, visit gmdc.org.
About Park City Group and ReposiTrak®
Park City Group (NASDAQ: PCYG) is a Software-as-a-Service ("SaaS") provider that brings visibility to the consumer goods supply chain through its ReposiTrak, Inc. subsidiary. ReposiTrak is The Speed Retail Platform, with three product families; Compliance & Risk Management, Supply Chain Solutions, and MarketPlace Sourcing and B2B Commerce. The platform provides retailers and suppliers with a robust solution suite to help enhance operational control and increase sales, while enabling them to protect their brands, reduce risk and remain in compliance with regulatory requirements. More information is available at www.parkcitygroup.com and at www.repositrak.com.