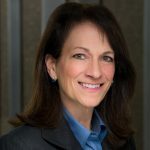 Contributed by Gigi Vita, SVP and Chief Food Safety Assessment Officer, SQFI
The rapidly transforming food supply chain has raised the stakes for retailers to reevaluate the importance of third-party audits, which have long provided improved internal systems and controls, credibility and quality assurance for businesses and brands.
Several converging factors are sparking the renewed urgency before retailers to reassess the requirements for third-party food safety audits, foremost being the surging interest in local and small-batch products, which have skyrocketed alongside consumers' desire to know as much as possible about the origins of the food they buy. Yet while local foods have never been more essential to retailers' differentiation strategies, many start-ups and small local and regional suppliers being fast-tracked for authorization often lack the resources, know-how and expertise to execute and manage a proper food safety program.
Localizing inventory with regional suppliers and expanding private brand offerings also exposes retailers to increased risks, as small and upstart suppliers often lack the advanced quality and safety standards as their larger supplier peers.
Similarly, the surge in plant-based, ethically-sourced and global products and ingredients coming to the fore has given rise to more international suppliers entering the market—many of which lack familiarity with requirements to meet U.S. food safety standards. Derek Hannum, SVP at ReposiTrak, affirms the rise of international suppliers presently in the U.S. food supply chain, which now includes products and ingredients hailing from more than 100 countries.
The increasing number of consumers who are rethinking their grocery lists with a greater priority on transparency and authenticity is further compounding the imperative for third-party certifications, which are vital to providing retailers with the necessary quality and safety assurances for manufacturing, growing and harvesting processes.
Food safety has long played a critical role a mutually successful buyer/seller partnership. However, in an era when securing consumer confidence and loyalty are table stakes for retailers as they reconsider supply chain practices and strategies to advance transparency and traceability, there has never been a more critical time to expand third-party supplier audits.
Through our partnership and exclusive endorsement of ReposiTrak as the industry standard solution, SQFI has helped countless small- and mid-sized suppliers previously lacking a food safety management program—as well as those which have sought to take their existing programs to the next level—implement a best-in-class program with our Fundamentals Program for Food Manufacturing and the Fundamentals Program for Primary Producers. Each program has both basic and intermediate levels and provides a step-by-step approach to improve food safety management.
SQF-registered suppliers can leverage ReposiTrak's Compliance Management System to collect and manage all of their required vendor documents, including a current directory of approved vendors, third-party audits and food safety plans, as well as other vital documents like signed vendor agreements and certificates of liability insurance, among others.
With a new year comes new priorities and expectations, and retailers intent on winning in a post-pandemic world would be wise to advance food safety to the top of their strategic objectives list for 2021.