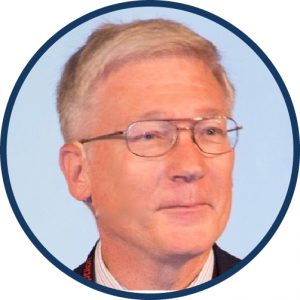 More and more of your customers today care about sustainability. They want to know if what they're buying in your store came from suppliers that adhered to environmental, social, and ethical standards in farming or manufacturing.  So, what can you do to demonstrate a commitment to sustainability?
Set up a program to monitor and validate your supplier's adherence to certifiable sustainability standards. It's easier than you think to launch a sustainability program as there are plenty of resources out there to help.
But before you rush ahead with a program, make sure to establish some reasonable goals as it's going to take some time to have all your suppliers adopt and embrace sustainability practices. And if you want to ensure that the executives in your organization also embrace the goal of sustainability, get them onboard by linking executive compensation to the achievement of those goals.
Since you can't manage what you don't measure, you need to make sure that your sustainable program uses metrics to assess progress towards those goals. More than 500 standards have been developed to measure sustainable practices in such industries as agriculture, fishing, forestry, mining, electronics, and plastics. Measures of sustainability have expanded beyond process activities like growing, harvesting, and manufacturing to now include social responsibility practices such as the treatment of labor.
There are a number of third-party certification organizations out there that can audit and validate your suppliers' efforts to implement sustainable practices. These organizations provide reports that certify whether the suppliers are complying with sustainability standards. Take the UTZ Certified/Rainforest Alliance for example. It covers sustainable farming for products such as coffee, tea, and cocoa. Another well-known certification body, Fair Trade USA covers agricultural produce, like fruits and vegetables, in addition to clothing, home goods, and beauty care products. ASTM International has developed sustainable standards for manufacturing.
Keeping tabs on multiple suppliers involved in various certification programs can be a chore. But ReposiTrak automates the documentation collection process so you can easily track and measure your suppliers' sustainability compliance.
Endorsed by leading trading groups, ReposiTrak is the only compliance system that pairs cloud-based technology with people to manage the time-consuming task of supplier follow-up. ReposiTrak's customer success team contacts suppliers on your behalf to request necessary documents regarding sustainability requirements. ReposiTrak has automated document review and confirmation capability to save you hundreds of hours reviewing documents for accuracy. It can aggregate those documents and furnish you with measurements on supplier progress in meeting your sustainability goals.
By using a compliance management system to oversee third-party certification audits, you can ensure that your suppliers are giving your shoppers sustainable products. You can use our system to identify which suppliers are making progress and which ones need help. ReposiTrak has years of experience in compliance management in working with companies, and it's the largest compliance network with more than 85,000 points of connection between suppliers, wholesalers, and retailers.
We can help you get started with a sustainability program so your customers will see more sustainable-label products on your shelves. Or if you already have a program underway, we can help speed up document collection and implement supplier measurement. Reach out to us with any questions. We're here to partner with you on sustainability.