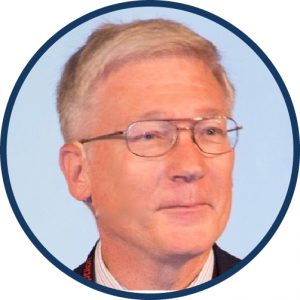 Contributed by James Cooke, ReposiTrak Marketing Manager
Are you still basing your store replenishment on historical sales? If that's the case, you're in for trouble. Consumer demand varies so much and so often these days that relying on old-fashioned methods of forecasting sales leaves retail stores increasingly vulnerable to stockouts. In the omnichannel era of retail, food retailers and their partner suppliers have to have products on the shelves of physical stores or increasingly risk shopper defection to online competitors like Amazon.
More than ever, companies need to be revising their sales forecasts and replenishment programs regularly on actual consumer purchases, using point-of-sale (POS) information collected from store cash registers. Unfortunately, many food retailers and their suppliers still plan store replenishment on historical sales rather than current consumer product takeaway. And that leads to stockouts as unforeseen events drive up sales, a product becomes fashionable, or, simply because, consumers are just plain fickle. But when demand surges for a particular product, and that product can't be found on the store shelf, the item's absence only incentivizes shoppers to buy more online and avoid going to the store.
What's the solution? Retailers and suppliers should be using demand planning software that aggregates store POS data, so sales forecast and replenishment stay in closer alignment to changes in consumer demand. With this approach the demand planning software can routinely update the product sales forecast that serves as the basis for a supplier's production planning and replenishment. Today's intelligent software can identify demand trends in POS data to ensure that the amounts for replenishment maintain safety stock levels and are targeted to the correct store in the retail network.
Armed with a POS-based forecast that reflects changes in demand patterns, the supplier can reduce stockouts by making adjustments in replenishment shipments to the retailer's store or to its distribution center (DC). Advanced demand planning software can even allocate the contents of the DC shipment to individual stores, assigning products lots to specific retail outlets in order to facilitate DC cross-docking for even faster replenishment.
Keep in mind that traditional food retailers have one key advantage over their online competitors — the capability to satisfy a shopper's immediate need. That capability depends on having on-the-shelf product availability, so consumers have confidence that any visit to a store is time well spent. By executing store replenishment on POS-based forecasts, the food retailer minimizes forecasting errors, reduces stockouts, and ensures product availability that's essential to keeping shoppers coming into the store rather than shopping online.
Concerned about Amazon's aggressive expansion into the grocery business? Then read our white paper: 3 Actions Grocers Must Take To Fend Off Amazon