What suppliers, retailers and transportation companies need to know about the impact of the new FSMA rules and how technology can help.
By Randy Fields, Chairman & CEO of Park City Group and CEO of ReposiTrak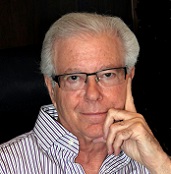 The Food and Drug Administration (FDA) posted the Food Safety Modernization Act (FSMA) rule on the sanitary transportation of human and animal food in April. The majority of retailers, wholesalers, suppliers and carriers will have one year to comply with this new rule. The Sanitary Transportation Rule sets out to prevent practices that would introduce contamination risk during the transportation of food through the supply chain.
For retailers, wholesalers, suppliers and carriers, the Sanitary Transportation Rule is really the sleeper regulation among the new FSMA laws. You probably have your HAACP plans and preventative control procedures in place, but do you have the right documents in place with your carriers needed to meet the FDA's requirements? And, are those documents easily accessible?
Under FSMA, you must address all FDA record inquiries within 24 hours and these inquiries can go back two years, plus 12 months beyond the expiration of related service agreements. Failure to respond to an FDA records inquiry is considered a 'prohibited act' and can land you in hot water with both the FDA and Department of Justice, which acknowledged they will enforce FSMA through civil and criminal penalties. That's a game changer.
You are now required to ensure that transportation equipment does not cause the food it's carrying to become unsafe. You must also maintain adequate temperatures throughout your portion of the supply chain and prevent cross contamination. And, you must train your personnel in sanitary practices. All of this — processes and procedures, agreements and formal training of personnel — must be documented and made available to the FDA. Put simply, compliance with FSMA is proven through documentation because according to the FDA, if it is not documented, it did not happen!
So what's the best way to comply with the new rules? Having the information on paper in filing cabinets simply won't do. Can you imagine searching for specific confirmation that an employee received the proper training in a bank of file cabinets? Even with an efficient system, that could be like looking for a needle in a haystack. Collecting the information in spreadsheets is only slightly better, as it simply digitizes the disorganization.
Retailers, wholesalers, suppliers and carriers need to start their compliance process by reviewing and understanding all of the FSMA rules, guidance procedures and responsibilities. You ignore them at your own peril.
Then, consider automating your recording keeping system. It is really the only way to efficiently collect and manage the documentation needed to comply with the new law. When reviewing technology options, make sure you choose a system that is not only easy to use by front-line workers, but also provides sophisticated reporting and alerts to point out potential problems in real time. And, if possible, the solution should do more than just report on food safety activities. As long as you're investing in a technology to meet FSMA requirements, you might as well implement a system that can potentially save money in other areas such as managing business or training documentation, new vendor approvals, or carrier optimization.
The bottom line is that the Sanitary Transportation Rule is going to require that you devote additional resources to make the entire extended grocery channel more risk free for consumers and companies alike. And the best way to do that is to implement new technology that gives visibility to product transfers from point of production or processing to the point of purchase and documents each step along the way.