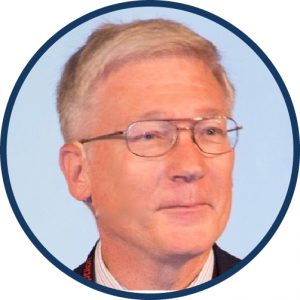 Contributed by James Cooke, ReposiTrak Marketing Manager
While industry pundits have warned that Amazon's expansion into grocery poses a threat to the traditional food retailer, less attention has been paid to the menace the e-commerce giant poses to manufacturers of brand food products. If these manufacturers don't think they're as much a target for Amazon as bricks-and-mortar retailers, they should think again. Amazon is rapidly expanding its mix and array of private label products as well as its own exclusive brands.
Amazon launched its private label "AmazonBasics" in 2009 with a handful of products such as batteries and USB cables. Today Amazon sells more than 1500 private-label items under more than 200 names. According to an article in the Seattle Business Magazine, AmazonBasics' batteries now accounts for almost one-third of all of its online battery sales. A TJI research report said it expected Amazon's private label business to grow from $7.5 billion in sales in 2018 to some $25 billion by 2022.
Although Amazon's private label business initially focused more on household goods, apparel, and electronics, as of late, it has moved aggressively into more traditional grocery items like coffee, snacks, soups, nuts, and condiments with its Wickedly Prime and Amazon Fresh private labels. Add the "365 Everyday Value" private label of frozen foods, bakery goods, beverages, diary, and packaged produce, Amazon obtained with its acquisition of Whole Foods Market, and Amazon is now a major player in private-label.
Although many brand manufacturers sell their wares on Amazon, they should be looking over their shoulders. Given Amazon's growing incursion into private label, brand manufacturers have no choice but to work together with food retailers to avoid consumers defecting to Amazon's own product line.
To prevent customer defections requires closer cooperation between the manufacturer and retailer to ensure product availability in the store. A 2018 IHL study found that when Amazon Prime members come across an empty store shelf, they are 52 percent more likely than other customers to buy the missing item online. And if it's a branded product that's missing, the shopper might just as likely select Amazon's own product even if Amazon does carry the manufacturer's product.
In order to keep store shelves stocked, brand manufacturers must have visibility into store-shelf inventory.  Sound sensible – right? But that requires the retailer to share daily information from the transaction log on sales of the manufacturer's products at each store so the manufacturer can use point-of-sale data as the basis for determining item-level replenishment for each retail outlet. Visibility into store sales by stock keeping (SKU) makes it possible for the manufacturer to know the current inventory balance for each item.
Intelligent software can then use POS data as a demand signal to trigger replenishment when certain store inventory thresholds are reached. Daily POS data can also be used to frequently revise long-term forecasts as well. That way the manufacturer does not get caught off guard with regards to production runs or lead time for resupply.
Although the brand manufacturer may now be conducting store deliveries on a fixed weekly schedule, the changing dynamics of the marketplace may necessitate changes in distribution workflows and supply chain operating practices. For example, daily store replenishment runs may have to become the norm to ensure that retailer always has product available on its shelves to match Amazon's perpetual inventory.
Without closer cooperation built around POS data sharing and store item replenishment, both the retailer's and manufacturer's business will be hard-pressed to address the growing challenge of Amazon. In today's omnichannel marketplace, the bricks-and-mortar retailer and manufacturer have to work together for their mutual survival. Because anytime the consumer comes in the store and the item isn't there for immediate purchase, it gives the consumer an incentive to shop online and select Amazon's own private label product instead of one from the brand manufacturer.
Concerned about Amazon's aggressive expansion into the grocery business? Then read our white paper: 3 Actions Grocers Must Take To Fend Off Amazon