Date: May 26, 2020
With the regulatory landscape surrounding CBD changing faster than ever, many manufacturers and processors find themselves in a grey area.
Join food industry consultants and lawyers Shawn Stevens and Joel Chappelle of the Food Industry Counsel as they cover topics including what CBD truly is, its legal status in food and beverages, and how your company can safely and effectively enter the CBD market.
Food Industry Counsel is the only law firm in the U.S. that works with the food industry exclusively, helping food companies comply with FDA and USDA food safety regulations, coordinate crisis management and recall efforts, defend and pursue food safety claims, and reduce food safety exposure.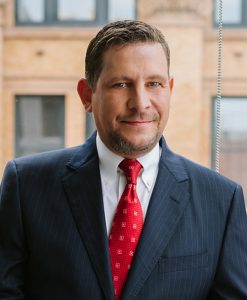 Shawn Stevens
Founder, Food Industry Consultant and Lawyer
Food Industry Counsel
Shawn Stevens, the founding member of FIC, is a nationally recognized food industry lawyer who has dedicated his entire firm to "Going All-In for Food and All-Out for Those Who Produce It."
Shawn works closely throughout the U.S. and abroad with food industry clients (including the world's largest growers, processors, restaurant chains, distributors and grocers) helping them protect their brand by complying with FDA and USDA food safety regulations, reducing food safety risk, managing recalls, and defending high-profile food safety cases.
Shawn also speaks regularly to audiences on a wide variety of emerging scientific, technological, regulatory and food safety legal trends, and routinely authors columns for Meatingplace, The National Provisoner and Food Quality and Safety Magazine. Additional information about his practice can be found at Food Industry Counsel.
Read more...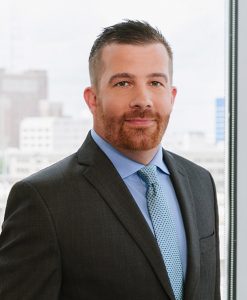 Joel Chappelle
Food Industry Consultant and Lawyer
Food Industry Counsel
Joel Chappelle has more than a decade of food safety legal and consulting experience. He began his career working on behalf of some of the nation's largest food companies, helping them manage high-profile foodborne illness outbreaks and the litigation which followed. While working extensively in these cases on root cause analysis, pre-suit investigation, expansive discovery, and eventual trial, Joel gained valuable insight on how to best manage the risks associated with large-scale food production and distribution. His experience also includes helping food companies resolve a wide-range of complex food safety legal and regulatory issues, and also manage food product recalls and related insurance claims.
As a food industry consultant and lawyer, Joel aims to provide the very best counsel, advice, and legal representation to clients working to feed our families. That begins with unwavering dedication to client service, continues with hard work, creativity, tenacious representation, and ends with achieving exceptional results.
Joel has always been dedicated to serving others. He is a proud veteran of the United States Army, where he served as a Cavalry Scout. Joel attributes much of his success to his military experience. Serving his nation and leading soldiers as a sergeant instilled confidence and taught him the importance of hard work, compassion, and understanding. His experiences overseas, and the indomitable spirit of the people he encountered while serving, continue to deeply affect him and drive his desire to serve others.
Today, Joel continues to serve his community and those in need. He is currently the Board Vice President of Kandu Industries, a nonprofit that provides exceptional people with a diverse array of employment opportunities. He is the Board Chairman of the Rock County Leadership Development Academy, where he works with community leaders to serve the needs of the less fortunate and develop a culture of community service.
Read more...