Date: December 2, 2021
During this complimentary webinar, Brian Kellerman, co-founder & Chief Food Safety Officer at Kellerman Consulting will share personal experiences collected during recalls, issues he's uncovered and sound practices for dealing with recalls.
Insights Brian will share include:
Why traceability matters in the food industry
How traceability regulation of FSMA Section 204 will affect you
Key practices for dealing with a recall
Why sophistication matters for full traceability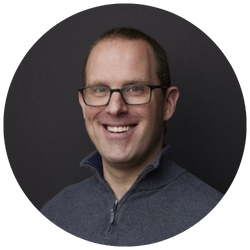 Brian Kellerman
Co-Founder & Chief Food Safety Officer
Kellerman Consulting
Brian is passionate about food safety and quality systems, as well as food production in all its forms. Having participated in all aspects of food production, from farm to factory to restaurant, Brian brings a unique understanding of issues touching our food systems and brings that passion to each and every client engagement.
As the Chief Food Safety Officer of Kellerman Consulting, Brian is responsible for overseeing all food safety and quality documentation, as well as working with clients to help them implement these programs. Brian is a registered SQF Consultant, BRC Certified, HACCP Certified (Seafood, USDA & Retail), PCQI Certified for Human Food and Animal Food, FSSC 22000 certified and ISO 9001 certified. Since the beginning of 2017, Brian has written over 600+ food safety plans for 500+ clients in 45 states.
Brian Kellerman was born and raised in Columbus, Ohio, and has spent 17 years working in food production. Starting with a four-month engagement working a banana operation in Israel, Brian developed a love of food production that led to a degree in Ecological Agriculture from the University of Vermont, as well as farming experience in Maryland and New Zealand. As a science teacher, Brian helped to organize a maple sugaring program and a hydroponic system, as well as a fully-working vegetable garden on campus.
Starting in 2014, Brian ran the Food Safety & Quality Assurance program for a dry spice blend and nutraceutical manufacturer located in Columbus, managing a GFSI-certified quality and food safety program that produced over 5 million pounds of food annually before joining his brother Mickey in 2017 in starting Kellerman Consulting.
Additional information about Mr.Kellerman's consulting practice can be found at Kellerman Consulting.