Colorado-based Pet Food Company Joins ReposiTrak's Booming MarketPlace Community and Chooses Robust Supply Chain Solution to Boost Enterprise Performance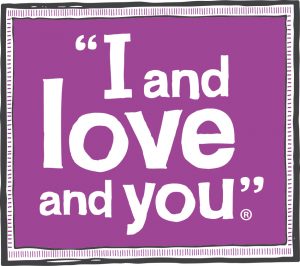 Salt Lake City | July 18, 2018 – ReposiTrak, Inc., the industry leader in compliance, food safety and risk management for the retail supply chain, announces "I and love and you" is joining the rapidly growing ReposiTrak MarketPlace community. The pet food company is also deploying the ReposiTrak Enterprise Demand Planning solution to better manage its supply chain, helping turn demand signals or point-of-sale (POS) data into actionable information for its marketers and merchandisers. Based in Boulder, CO, "I and love and you" is an independent, employee-owned pet food company that creates healthy food with real meat and real ingredients for dogs and cats.
"Having used ReposiTrak for demand planning at a previous company, I know there is no other better solution in the market I can use to manage our supply chain," said Brett Atkinson, Vice President of Operations for NatPets, LLC. "The high level of service and the results ReposiTrak delivers are unparalleled, which, combined with their lengthy track record in the industry, makes them the clear choice for optimizing everything related to the supply chain."
Atkinson adds, "We're also excited to join MarketPlace, knowing the incredible results other companies have experienced. We look forward to leveraging the expanding community to help propel our business and grow sales."
ReposiTrak's Supply Chain Solutions include the legacy Park City Group technologies that have been creating value through sales improvement and expense control in the retail supply chain for nearly twenty years. ReposiTrak's Enterprise Demand Planning contains the Demand Planning, ABC Analyzer and Product Profiler modules, that combined help companies better manage its supply chain by turning insight into consumer demand to ultimately make improved business decisions.
MarketPlace is not just a discovery tool for retailers to find new suppliers and for suppliers to promote their products, but it is also a complete B2B commerce solution that enables retailers to vet, sample, onboard and even place orders with new suppliers. MarketPlace retailers can rapidly identify hot new products and expand locally-sourced selections to drive higher sales and shopper loyalty, while suppliers can use their ReposiTrak compliance status to gain incremental sales.
With more than 250,000 connection points and endorsements of leading trade groups such as FMI, ROFDA and GMDC, ReposiTrak is the undisputed industry standard for retail for everything from brand and sales growth to compliance and supply chain optimization.
"We're grateful that 'I and love and you' trusts us to help them manage their supply chain operations that are so critical to their company," said Randy Fields, Chairman and CEO of ReposiTrak. "Our industry-leading inventory management technology is designed to help businesses like 'I and love and you' gain greater insight into their supply chain so they can make better business decisions and ultimately increase profitable sales growth."
The ReposiTrak Speed Retail Platform, consisting of three product families; Compliance & Risk Management, Supply Chain Solutions, and MarketPlace Sourcing and B2B Commerce, drives growth and supports all supply and demand chain activities for retailers and their trading partners. Delivered via one technology platform, all the applications are mutually reinforcing and work synergistically to create value and positive impact across the entire enterprise.
About "I and love and you"
Based in Boulder, Colo., "I and love and you" makes premium pet food and treats that contain everything pets need to be happy and healthy, and none of what they don't. All products are made with real meat and contain no grains, fillers, or anything artificial, and are approved by a holistic veterinarian for uncompromising quality. That's why both the Naked Essentials™ and Nude Food™ Kibbles hold the coveted 5 star rating from DogFoodAdvisor.com, Best in Class from Clean Label Project, and are among the top-rated natural pet food brands on the market. "I and love and you" symbolizes the deep bond of love between a pet and pet parent, and everything we do helps nourish that love. "I and love and you" puts love into everything they do, which is why they put it right in their name. "I and love and you" can be conveniently found at your local grocery store or online.
About Park City Group and ReposiTrak®
Park City Group (NASDAQ: PCYG) is a Software-as-a-Service ("SaaS") provider that brings visibility to the consumer goods supply chain through its ReposiTrak, Inc. subsidiary. ReposiTrak is The Speed Retail Platform, with three product families; Compliance & Risk Management, Supply Chain Solutions, and MarketPlace Sourcing and B2B Commerce. The platform provides retailers and suppliers with a robust solution suite to help enhance operational control and increase sales, while enabling them to protect their brands, reduce risk and remain in compliance with regulatory requirements. More information is available at www.parkcitygroup.com and at www.repositrak.com.