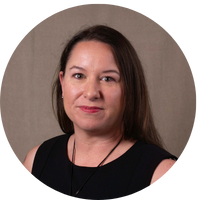 During this complimentary webinar, Jennifer Crandall, founder and CEO of Safe Food En Route, joins Paul Damaren, executive partner here at ReposiTrak to discuss the impact of FDA's new FSMA 204 regulation on food manufacturers, processors, retailers, wholesalers, foodservice and other companies.
Insights Jennifer and Paul will include:
The components of FDA's new regulations under the Food Safety Modernization Action Section 204 (FSMA 204)
How food supply chain operators will need to adjust to comply
Why traceability is ultimately a good thing
Where to start your traceability journey
Crandall founded Safe Food En Route LLC in 2018 after spending 20 years in the food industry in manufacturing facilities and most recently, 12 years in the corporate food technology and sourcing departments at one of the largest grocery retailers in the world. She founded Safe Food En Route to assist companies with FSVP compliance. Crandall and her team of experts have well over 100 years of experience in the quality assurance and food safety industries and work together to educate and improve the food and dietary supplement supply chain by assisting small and medium sized companies with meeting the new FSMA regulatory requirements. To learn more visit safefoodenroute.com.