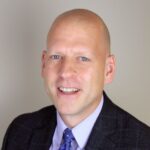 Contributed by ReposiTrak Partner David Stukus
Fast forward to November 2022. The FDA has just passed Section 204(d) of the Food Safety Modernization Act (FSMA 204) by consent decree, requiring suppliers, wholesalers, and retailers alike to capture numerous data points — Key Data Elements (KDEs) — for each item's journey from end-to-end throughout the supply chain.
Now consider this. A recall has been issued for a product that's in your warehouse or on your shelves. That product is on the FDA's Food Traceability List (FTL). It's all hands on deck at the supplier-, wholesaler- and retailer-levels to identify, pull, and handle the recalled product.
As a key component of the update, the FTL consists of 16 categories deemed to be the biggest potential threats to public health. Published in 2020, the FTL was a milestone in the history of FSMA, which was originally signed into law in 2011. The FTL puts the industry one step closer to true, end-to-end traceability, which will be part of the changes in 2022.
Beyond the operational tasks required to get the product off of shelves and out of consumers' hands, FSMA 204 will also require that you provide a sortable spreadsheet to the FDA in just 24 hours' time, stringing together the KDE records that trace the product to its point of origin and back again.
By the time a recall is issued and the FDA begins its outreach, it will be too late to change course. If your traceability information isn't in a centralized, digital source, your workforce has no choice but to react, shifting gears away from their day jobs to search systems, open spreadsheets and file folders, make phone calls, send emails, pass documents — and to somehow compile that spreadsheet.
If your food traceability data is scattered throughout legacy systems, stuck in someone's inbox, or even on clipboards in the backrooms of your stores, you're simply not ready. Preparing your organization for the changes expected from FSMA 204 will take time. Now is the time to start.
The New Era
FSMA is part of the FDA's broader New Era of Smarter Food Safety Blueprint, a forward-focused initiative whose primary pillar is "tech-enabled traceability." Once the new regulation is passed, companies will have 24 months to comply. It could take at least that long to get your organization up to speed. So, if you haven't already, you must start the process now.
In a recent poll by ReposiTrak, it was found that the majority of suppliers and distributors still manage and track a great deal of information on paper or in analog form. If this sounds familiar, know that you're not alone. If you do not have a system to capture and store KDEs at every level of your food supply chain, now is a good time to learn about the ReposiTrak Traceability Network.
In March 2021, we joined with the most successful retailers and wholesalers in the United States to form the Food Traceability Leadership Consortium (FTLC). Together, we've worked to identify a solution that leverages the network and technology that ReposiTrak has built over the last 20 years to develop a path toward the tech-enabled, end-to-end food traceability that the FDA is asking for.
There is a real risk to not being prepared, as the transition to traceability is inevitable. In 2020 alone, the FDA recorded 420 recalls. Under the new regulations, the inability to comply could prompt authorities to demand corrective action. Even worse, penalties could be enforced, which would erode your brand and your shoppers' trust. And this is only the beginning. The FDA has sent a strong signal that the FTL will only grow, encouraging "voluntary adoption of these practices industry wide."
End-to-end food traceability should be a key initiative in your 2022 plans. By getting ahead of the changes and proactively working to modernize your data management efforts, you'll save time and money. Most importantly, you'll protect your brand and your loyal customers.
Contact our experts today for more information on the ReposiTrak Traceability Network.