Date: January 14 , 2021
As new GFSI benchmark requirements are poised for release, join ReposiTrak and Frank Schreurs, technical team member for the Safe Quality Food Institute (SQFI) as he discusses:
Key new code requirements
The impact on food companies and their current processes
Remote auditing and future audits
Managing compliance program efficiencies for faster audits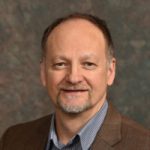 Frank Schreurs
SQF Technical Team Member
Regional Representative, Canada & NW U.S.A.
Safe Quality Food Institute
Frank began his career in food manufacturing with the Kellogg Co. and transitioned into the services sector with the Guelph Food Technology Centre (GFTC).  Over the course of 18 years there he established and grew the consultancy and auditing business units into the number one service provider to the F&B sector in Canada.  In 2013 he successfully transitioned GFTC through a merger with NSF International.  During his 18 years Frank lead his team of seasoned industry professionals in the delivery of consultancy and auditing services to the entire supply chain.
His knowledge of risk and quality management throughout the supply chain was illustrated through the hundreds of completed client projects, including numerous HACCP-based food safety programs for industry sectors from farm (primary production) to fork (retail and food service). Food safety projects included systems auditing (HACCP, BRC, SQF) as well as development and implementation. Quality projects included SPC applications to overweight control, ROI on asset purchases and specification compliance as well as ISO 9000 systems development and implementation. Frank is currently operating a consultancy business through which he provides technical and business development services to the Safe Quality Food Institute (SQFI).