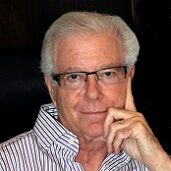 Contributed by ReposiTrak Chief Executive Officer Randy Fields
All too often, suppliers find themselves developing product distribution strategies using information that is either out-of-date or out-of-context. This in turn leads to missed targets, inaccurate forecasts and leftover stock.
Why?
Because the backward flow of information — from retailer to supplier — is unnecessarily indirect and important nuances get lost along the way.
To merchandise the products that consumers want, it is important to know exactly what consumers are buying.
Scan-based Trading (SBT) allows Direct-Store-Delivery (DSD) suppliers to get near real-time data directly from the consumer through the retailers' point-of-sale (POS) system. ReposiTrak's SBT solution is cloud-based, designed to ensure that suppliers get paid as the product is scanned out through POS, and provides access to store-level sales information.
In this blog we will look at:
Consignment vs. Scan-based Trading
Why suppliers need SBT in a digitally transformed world
The benefits of a cloud-based SBT software
Consignment vs. Scan-based Trading
Consignment and SBT have similar models with one key difference — consignment payouts are determined by the time intervals between them whereas SBT payouts can be much faster.
Consignment payout is calculated as the difference between the initial inventory and the inventory in the second visit, creating lump invoices for the products sold. Through SBT, invoices are created when a product is scanned out of the register, creating itemized invoices, typically aggregated on a daily basis.
Why suppliers need SBT in a digitally transformed world
From electronic invoicing to scaling through partnerships, SBT provides multiple channels to stay relevant in a digitally transformed world. Here are some ways suppliers can benefit:
 Electronic invoicing
If you're still using legacy invoice systems, you're probably dealing with data input problems on a regular basis — not to mention the time spent on resolving invoice discrepancies.
Electronic invoicing, together with the use of appropriate management software, is the solution. SBT eliminates invoicing errors by creating a single cost of record for the pricing process. When a product is scanned out from the register, an invoice is created by the system using the cost of record for SBT, eliminating the need for manual entry.
SBT can also accommodate a range of payment terms from daily to weekly or biweekly, based on the agreement between supplier and retailer.
2.  Better visibility and demand forecasting
SBT gives you direct access to what your customers are buying and when, enabling you to place orders more efficiently.
Consider this scenario: Based on data from the previous quarter, you send a shipment of product to a retail location. You feel confident about your projections when you place the order, but end up with disproportionate leftover stock despite your best attempt at factoring in contingencies.
Now consider this: After adopting SBT, you have access to daily customer data that reveals a sharp uptick in sales of a particular product following a new summer cooking trend on social media. This tells you that people are purchasing your product for a reason and gives you an accurate estimate of the reduced stock to send out next shipment, or to replace stock sooner and more efficiently if needed.
SBT provides a deeper level of more current information that enables you to tweak marketing messages and adjust your next order accordingly.
This is just one possible scenario where current data is useful in avoiding both excess and out-of-stock situations. Other possible scenarios include being able to reallocate stock from one retail location to another as customer demand dictates, gaining insights to inform cross-selling and upselling initiatives, and creating lean supply chains to lower manufacturing costs.
3.  Eliminates or reduces returns
When starting a new venture or a new line of products, the high costs of returns hold back a lot of suppliers. And for good reason, you have limited actionable data and your projections stem solely from the performance analysis of other products.
But SBT eliminates the guesswork and allows you to test your product's performance in real-time. You can put out limited stocks and test locations and price points without worrying about the upfront capital investment.
SBT keeps a perpetual inventory at the Store/SKU level that both parties can view as needed making both analysis and scaling easier. 
4.  Better partnership opportunities through technological integration
According to McKinsey & Company's retail operations forecast, technological advancement will be a key factor in helping retailers decide which suppliers to partner with.  SBT is a re-emerging technology and actively implementing it positions you as a technologically advanced enterprise.
To keep up with high demand, well-known retailers are looking to scale inventory while keeping operational costs low. Suppliers using SBT fill this gap by offering connected inventory.
According to retail research by McKinsey,
'Leading companies are actively seeking partnerships, not only along their own value chain but also with players from other industries. Connected inventory is an example of using existing partner resources, enabling players to offer products that are already close to the consumer rather than putting additional inventory into the market. This can increase the availability of certain products with minimal effort."
Benefits of cloud-based SBT
Cloud-based scan-based trading comes with an agile set of benefits, making technological integration easier.
1.       Informative item, cost, and promotion data allows suppliers to have accurate, near real-time data which helps make precise predictions.
2.       Actionable exception management including errors and discrepancies, for example if an item isn't authorized for sale in that location or if a price is incorrect.
3.       In-stock position (perpetual inventory) to avoid both over stock and out-of-stock situations.
4.       Shrink reporting reduces costs through access to near real-time data
5.       Quicker invoicing and payments to ensure frictionless cashflow and reduced discrepancies
Scaling in a digital world
Once you're set up with SBT, you're essentially setting up your systems for perpetual inventory — especially if you're using legacy systems. SBT creates a single-source data of record that eliminates the need for managing cost discrepancies or changing multiple legacy systems. New retailer opportunities are opening up every day. A cloud-based SBT solution helps suppliers of any size to stay relevant and accessible.
To implement scan-based trading for your brand, talk to a ReposiTrak expert today.